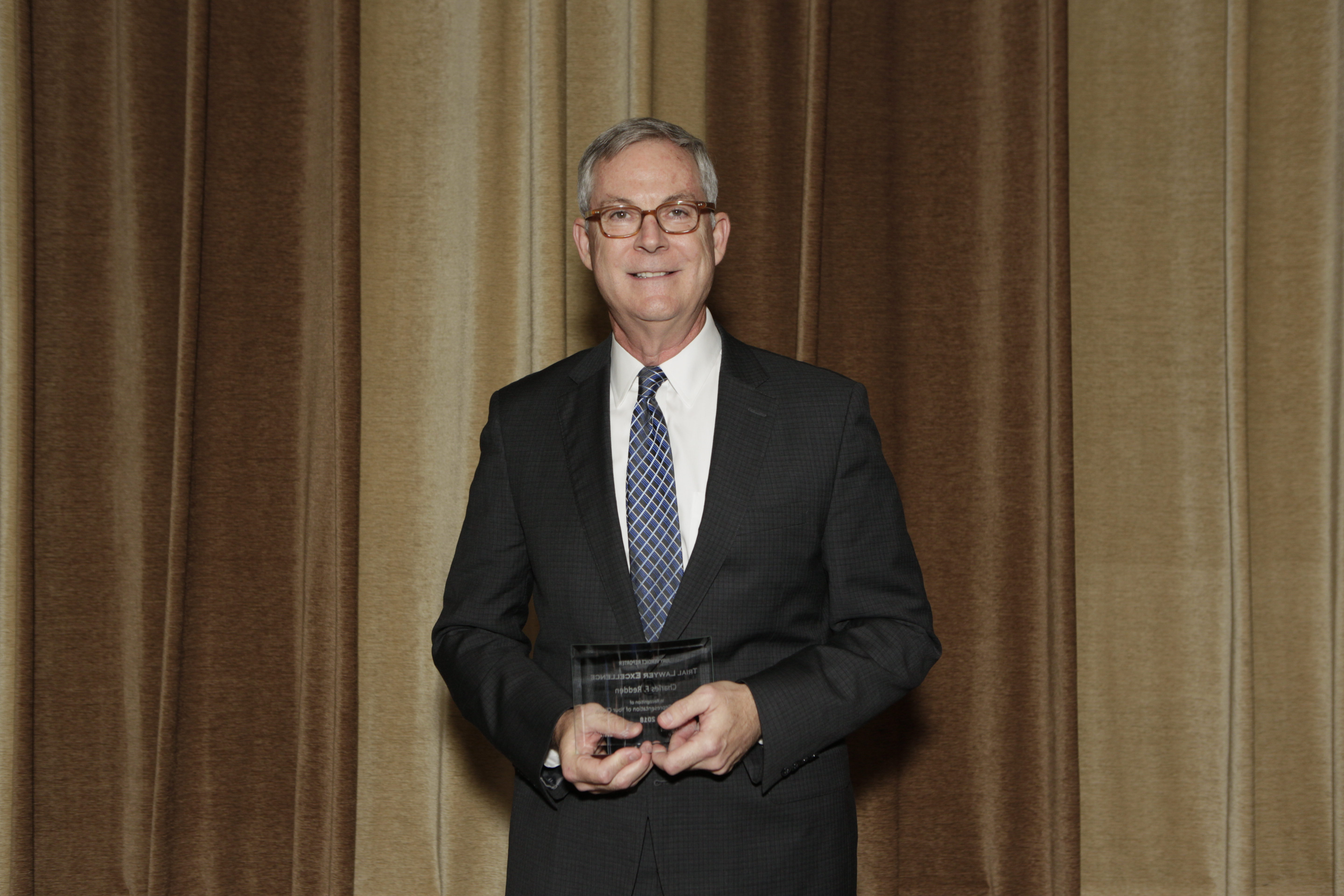 Cunningham, Meyer & Vedrine, PC is pleased to announce that shareholder Charles F. Redden was recently honored with a Jury Verdict Reporter 2018 Defense Attorney Achievement Award. More than 300 trial attorneys and Illinois judges were in attendance at the awards ceremony held at Hyatt Regency.
Charlie has spent the last 30 years representing physicians, healthcare institutions and allied healthcare providers throughout Illinois. Charlie has a distinct passion for the defense of medical negligence claims. He prides himself on providing not only the highest level of competence, but also compassion in the representation of healthcare providers which consistently result in the best possible results for his clients.
Charlie's record as a trial lawyer is notable for both the sheer number of cases he has tried to a successful verdict and for the defense verdicts earned in medical cases involving catastrophic injuries or death and complex medical issues of liability.