August 2017 – Cunningham, Meyer & Vedrine, P.C.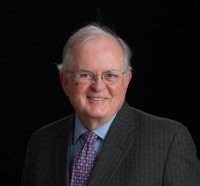 is proud to announce that its senior founding shareholder, William F. "Bill" Cunningham, has been selected for the prestigious Lifetime Achievement Award by the attorney rating group, America's Top 100 Attorneys®. To help ensure that all attorneys selected for membership meet the very high standards expected for selection, candidates for Lifetime Achievement are carefully screened through comprehensive qualitative comparative analysis based on a broad array of criteria,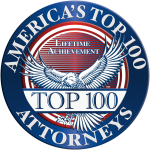 including the candidate's professional experience, lifetime achievements, significant case results, peer reputation, and community impact. Less than one-half percent (0.5%) of active attorneys in the United States receive this honor. "On behalf of the firm, our heartfelt congratulations are extended to Bill for an honor truly earned and deserved," said CMV Shareholder, Spyridon J. Demakis.