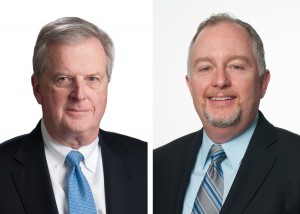 Cunningham, Meyer & Vedrine's David Burtker and Peter Strauss secured a not-guilty verdict for a certified registered nurse anesthetist accused of failure to properly position and monitor a patient during a lengthy surgery.
The plaintiff, a 58-year-old woman, underwent bilateral breast reduction/reconstruction surgery and an abdominoplasty in 2008. During the procedure the surgeon found a mass in the right breast and had to perform additional reconstruction, which caused the surgery to last more than 12 hours.
Beyond that complication, the surgery was routine and successful. The plaintiff claimed that immediately post-op she complained of severe pain in the right arm. She was discharged the following day.
Three days later the plaintiff presented in the ER with a pulmonary embolism. During this admission she complained of dullness in the right arm, swelling in the hand and arm and 5 days into the admission pain in the right elbow. Subsequent EMG and nerve conduction studies confirmed there was a problem with the median nerve in her right arm at the elbow area.
The plaintiff sued the surgeon and the anesthetist, claiming their negligence led to her being improperly positioned during the surgery, or that that arm was compressed by strapping during the procedure. She claimed this resulted in permanent damage and significantly decreased function in her right arm.
CMV argued that her nerve damage was likely caused by several needle sticks and IV-related issues which occurred during the admission for the pulmonary embolism. Documentation showed that the ER doctor had difficulty inserting an IV in her right arm during the visit, and at one point the plaintiff removed her own IV, resulting in bleeding.
CMV also conducted surveillance on the plaintiff in 2015 and showed video of her performing everyday activities with her right arm, including carrying groceries and closing the trunk of her car.
The plaintiff asked for $2.6 million from the group of anesthetists. After a four-week trial, the jury deliberated for 90 minutes before returning a not-guilty verdict.